ALE DE OSMA TEACHES MILCO TO WATER SKI AT THE BUJAMA LACUS
And now, in the #TourOfMilco! The mascot of the Lima 2019 games arrived to Bujama! Our mascot learnt to ski with the Team Peru.
An amazing sun, an incredible location and a world class, competitively speaking, lake welcomed Milco in a new water adventure. Milco, with his usual sport eagerness, wanted to learn to water ski and couldn't have found a better instructor, our Lima 2019 ambassador and current member of the Team Peru water ski, María Alejandra De Osma (or just Ale for the friends).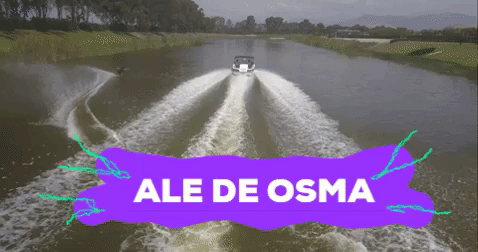 Ale welcomed Milco very early in morning at the Bujama Lake -his second home- and, while she was competing to take one of the spots to qualify for Lima 2019, she also took some time to give a few lessons to his great friend Milco, she even found him a vest that suited him. Grand Ale! (not to be confused with our other champion and ambassador Ale Grande. Karate is her thing).
Nice going, Milco! You are definitely a born athlete.
Do you want to see Milco practicing more sports? What should be the new destiny on the Milco Tour? And as always, do not forget to leave us your suggestion on Facebook.
Oh! and thanks a lot to Ale and great luck in Lima 2019.